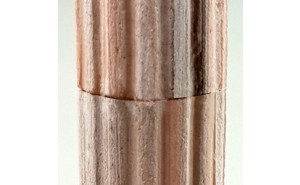 Miniacons miniature columns and pillars, square and cylindrical, range; made with best quality clay.
Find here the most suitable columns for your model.

Pillars
Showing 1 - 7 de 7 products
A column is in architecture a vertical support very tall in relation to his transversal section. Shaft is the name of the middle part of a column or pier, between the base and the capital.
There are a lot of different column types and their characteristics vary depending on the classic architectural orders to which they belong. We can found columns with square or cylindrical section.
If you need a voussoir that you can't find on our website, do not hesitate to contact us.